Game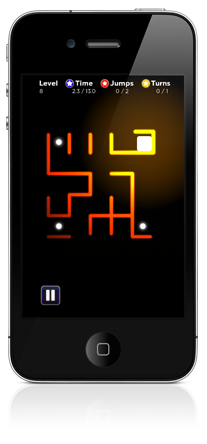 Enter the Neon Zone - a game where simple shapes become challenging puzzles.
Neon Zone is a physics-based brain teaser in which walls become floors as you turn your phone. The objective is simple: Slide the block to absorb all energy spheres in order to advance to the next level. Move the block by rotating the phone and tap to jump to the floors above while you avoid falling off the level.
Neon Zone can be as casual or as challenging as you want. Challenge yourself or your peers to reach a perfect score or just play at your own leisure.
Neon Zone is designed to be a pick-up-and-play experience and can be enjoyed whether you have thirty seconds or an hour to spare.
Pick up and play
72 unique levels
Physics-based puzzles
Minimalistic gameplay
Extra rewards for replay value
How to Play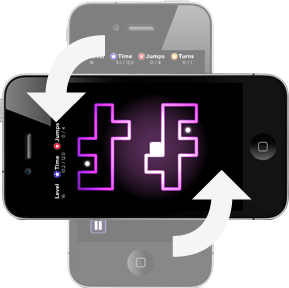 Neon Zone is played by tapping, tilting and turning your smartphone.
Before you start, make sure to hold your phone in an upright position.
Tap the screen to place the cube on the level. The cube will start falling down as soon as it is placed on the screen, so make sure there's a platform beneath it or else it will fall out of the screen.
Tilt the screen slightly to move the cube left or right.
Turn the screen 90 degrees clockwise or counterclockwise to change gravity.
Tap to jump.